Italy's anti-immigration former interior minister Matteo Salvini has warned his country will not host 'Europe's refugee camp' as he visited the island of Lampedusa during of a campaign stage for the September elections.
In recent days, dozens of overcrowded migrant boats have arrived on the Italian island of Lampedusa, whose location off the Tunisian coast has made it a landing point for thousands of migrants who cross the central Mediterranean each year.
Matteo Salvini, who leads Italy's League party (La Lega), has made stopping arrivals a cornerstone of his platform ahead of the September 25 general election where he is expected to take power as part of a a right-wing alliance.
"Lampedusa is the gateway to Europe, it cannot be Europe's refugee camp," Salvini said after touring the island's migrant reception camp, the largest in 'Italy.
Salvini sharply criticized conditions at the centre, which has a capacity of around 350 but which he said had taken in 1,500 people this week, saying they were not 'worthy of a civilized country ".
Controlled borders, closed ports
He said if his coalition wins next month, it will "return to border control and protection and welcome those who are truly fleeing war". According to Salvini, only 15% of current arrivals qualify as refugees.
Like his political ally, the leader of the Brothers of Italy Giorgia Meloni, Salvini wants to move the processing centers to the countries from which the migrants leave, mainly North Africa.
"Who has the right to come to Italy, comes by plane, not on a boat at the risk of his life. Those who don't have the right, don't come," he said.
"We cannot open the doors of Italy to thousands of illegal immigrants who are not fleeing the war.
Arrivals in Italy
The central Mediterranean is the deadliest migration route in the world, with nearly 20,000 deaths and disappearances since 2014, according to the International Organization for Migration (IOM).
Many of those who survive end up on Italian shores. According to Home Office figures, there have been more than 42,000 migrant landings so far this year, compared to nearly 30,000 in the same period of 2021.
Read more: Murder of Nigerian migrant highlights political battles as Italy prepares for elections
When he was interior minister in 2018-2019, Salvini prevented several charity rescue ships carrying migrants from disembarking in Italy, as part of his party's "closed ports" policy. At the same time, migrant arrivals in Italy have fallen sharply.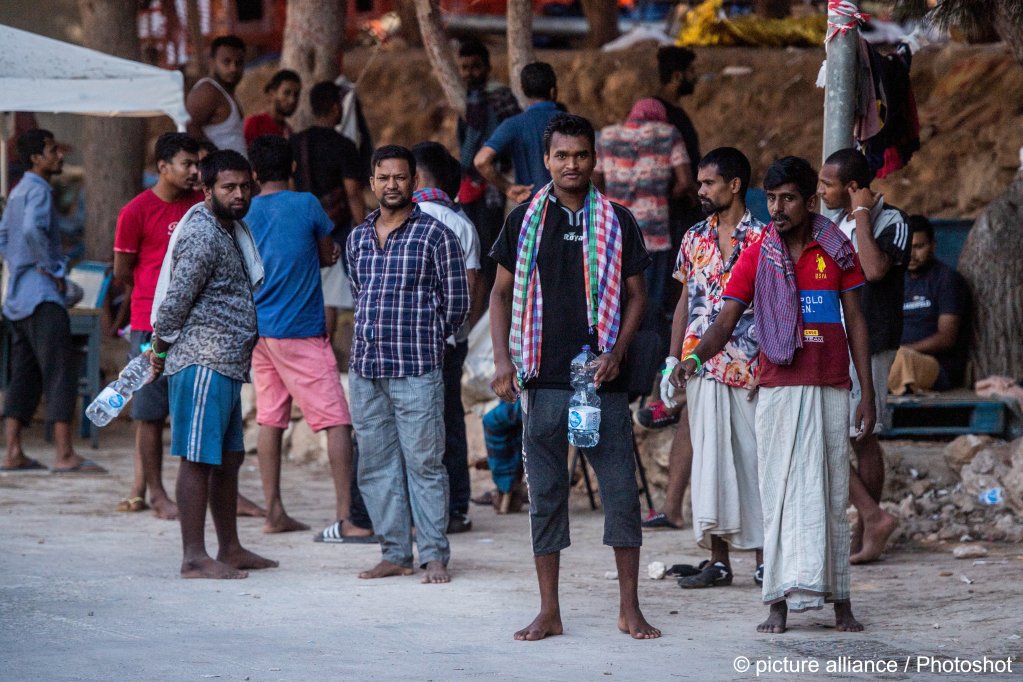 "I think in 2018-19 Italy was a safer, more protected, more normal, more European country," Salvini said.
The League leader is currently on trial in Sicily, charged with kidnapping and abuse of power – charges against him in a separate case have been dismissed.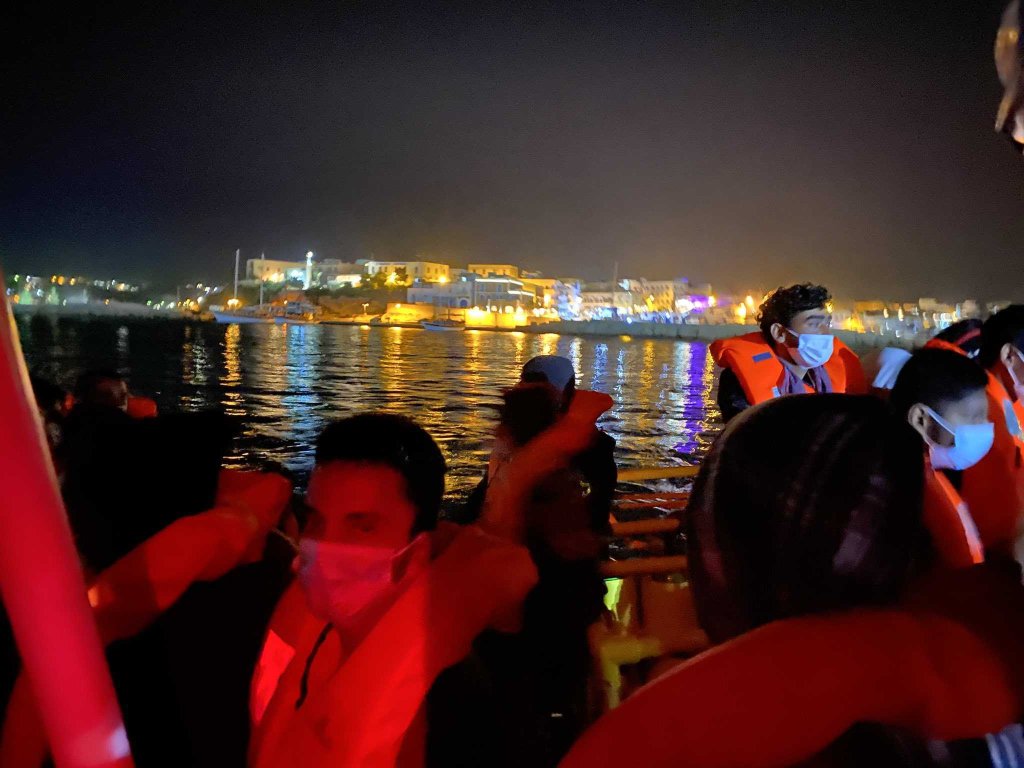 Surveys suggest Italians are more concerned about inflation than immigration. But Salvini is racing to boost his party's support, which sits at around 13% – far behind Meloni's party's 23%.
The two parties are on track to enter government together in an alliance with Silvio Berlusconi's Forza Italia, but their individual vote share will determine who holds the most power.
More than a month and a half before the polls, Salvini's visit to Lampedusa has caused a "cleaning up" at the reception center, according to AFP. Reporters saw around 200 migrants board a ferry to Sicily on Thursday, part of regular ferries set up by the government to ease overcrowding.
No emergency
Not everyone in Lampedusa appreciated the visit of the former interior minister.
A number of aid workers and activists staged a sit-in ahead of Salvini's arrival, displaying banners challenging his portrayal of an island inundated with migrants.
"Whoever comes to Lampedusa does not see migrants. There is no emergency. The only emergency is the migrants who are at the (migrant center)," said Luca Casarini, activist and head of mission on the Italian salvage vessel Mare Jonio. . He accused Salvini of waging propaganda to win votes "on the skin of people… who die at sea, who are much worse off than us".
Flavio Di Giacomo, spokesman for the Italian offices of the International Organization for Migration, said while migrant arrivals have increased this year by around a third compared to 2021, they are still well below 120,000. to 180,000 registered each year from 2014 to 2016.
"These are not emergency numbers. We are not facing a digital emergency. But we are facing a humanitarian emergency," Di Giacomo said, citing 905 people who died or went missing at sea this year.
With AFP, AP